10th ANNUAL BERKWOOD HEDGE SCHOOL STORYTELLING FESTIVAL
Saturday, October 15th 2016, 1:00-5:00 PM
Admission
$10 for Adults and $5 for Children.
Admission is Free for children 5 and under -- Gates open at noon.
Our Storytelling Pre-Festival for preschoolers ages 5 and under will star Jaime Lee Currier and Eric Hart of Your Song My Song and is free to all ages! The performance runs from 11:15-11:45am and gates open at 11am.
Purchasing Tickets
Tickets may also be purchased the day of the event
Questions
MAINSTAGE TELLERS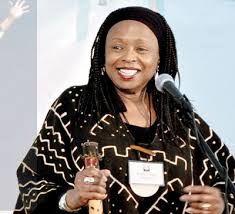 DIANE FERLATTE
Grammy nominated storyteller Diane Ferlatte is a multi-award winning performer who has captivated audiences across six continents. In addition to historical & personal stories, Diane draws from a deep well of folktales, myths, legends, & fables to inform, entertain, & inspire all. While many of her stories & songs have African and African American roots, she loves to tell any story that holds truths touching upon our common humanity, our history & our culture. She believes that telling and listening to each other's stories not only enables us to learn about each other, but also to understand each other better. She views storytelling as a traditional art form that can promote literacy, imagination, and values in the young. Through stories, songs, sign language, humor and audience participation, she brings her tales to life. For more information, visit http://www.dianeferlatte.com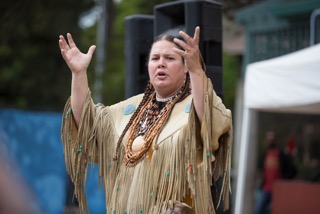 KIMBERLY SHININGSTAR
There was a time when stories told the history of the land, the plants, and the animals. Kimberly ShiningStar will bring that culture to life, sharing her Traditional Native Stories, some of which have been handed down for thousands of years. Kimberly ShiningStar is Tume'lay Nissenan Miwok, a California Indian. She has been sharing the Indigenous Culture of her people since 1999 with thousands of people every year and is very excited to share her stories at the "Berkwood Hedge School Storytelling Festival" event.
JAIME LEE CURRIER and ERIC HART, Your Song My Song
Your Song My Song plays music for kids, creating wild imaginative adventures through story and song for the whole family. Trek into childhood and dig snow tunnels, build leaf fortresses, or take a swim in the pond with the family dog. With covers of classic kiddo tunes, and unique, funky originals, Jaime Lee Currier and Eric Hart transport you to a world of fun. Take a musical journey with Your Song My Song and sail across the sea, take a swim and dive deep, rush down wild rivers to hidden islands, hike high in the mountains and wander into the pages of your favorite children's stories. Learn more about this dynamic duo at http://www.yoursongmysong.com.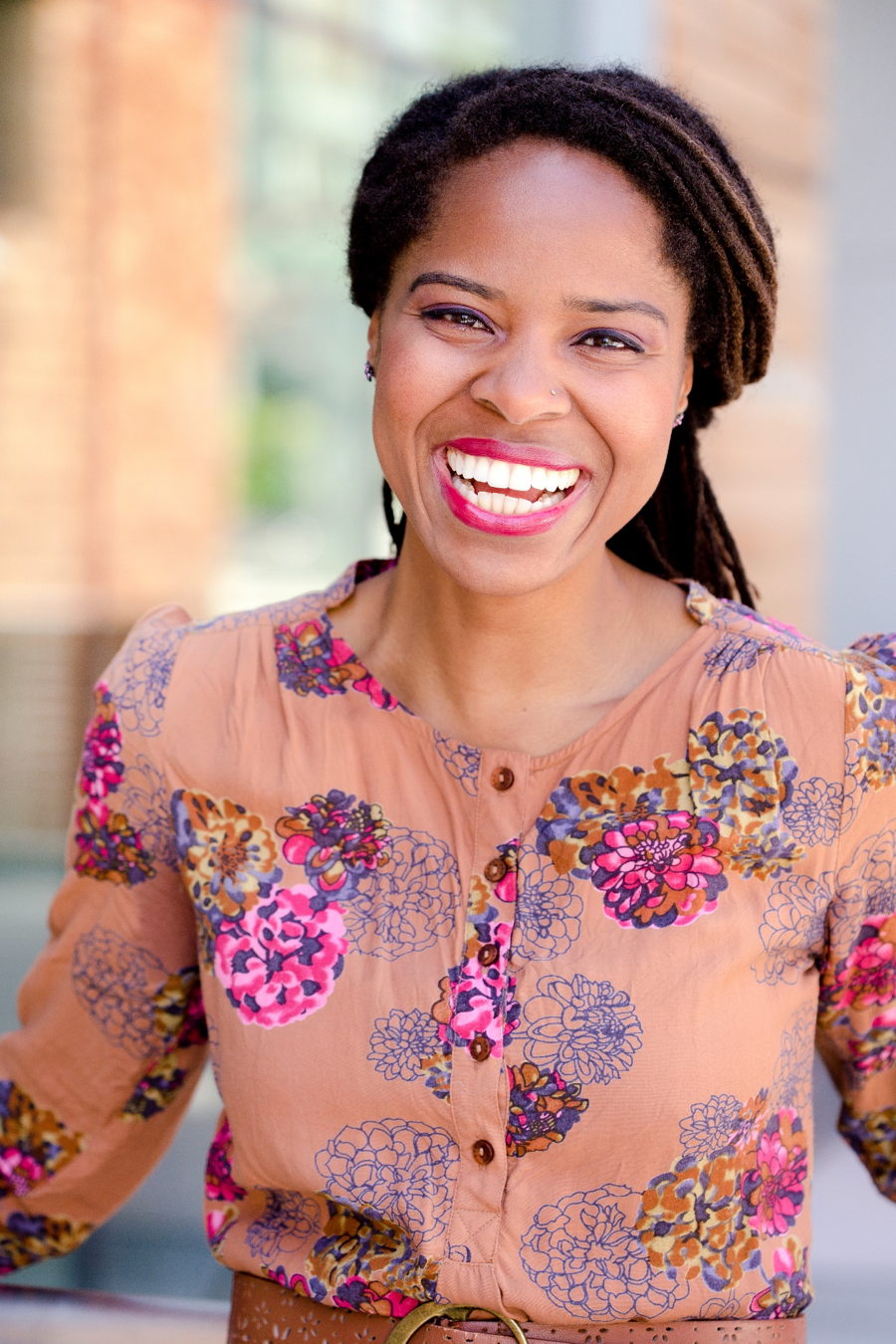 LASHON DALEY
Lashon Daley has been writing since she was a young girl. After earning her MFA in Writing from Sarah Lawrence College, Daley moved to New Orleans for several years and worked for a rebuilding nonprofit agency as an AmeriCorps member as well as the Louisiana Children's Museum. During that time, Daley discovered the joy of storytelling, sparking her interest in folklore and community stories. After her mother's death in 2013, Daley found that the spoken word evoked the part of her mother that lived on in her: her voice, her face, the movements of her hands.
Daley's passion has continued to fuel her work as a writer, especially of children's literature and poetry. She is a 2014 Callaloo Fellow and a 2015 UC Berkeley Distinguished Graduate Fellow, where she is working towards her PhD in Performance Studies. Daley's work has appeared in O, The Oprah Magazine; Country Roads magazine; and Underwater New York. An active performer, Daley makes her home in Oakland, California. More information can be found on her website at www.lashondaley.com.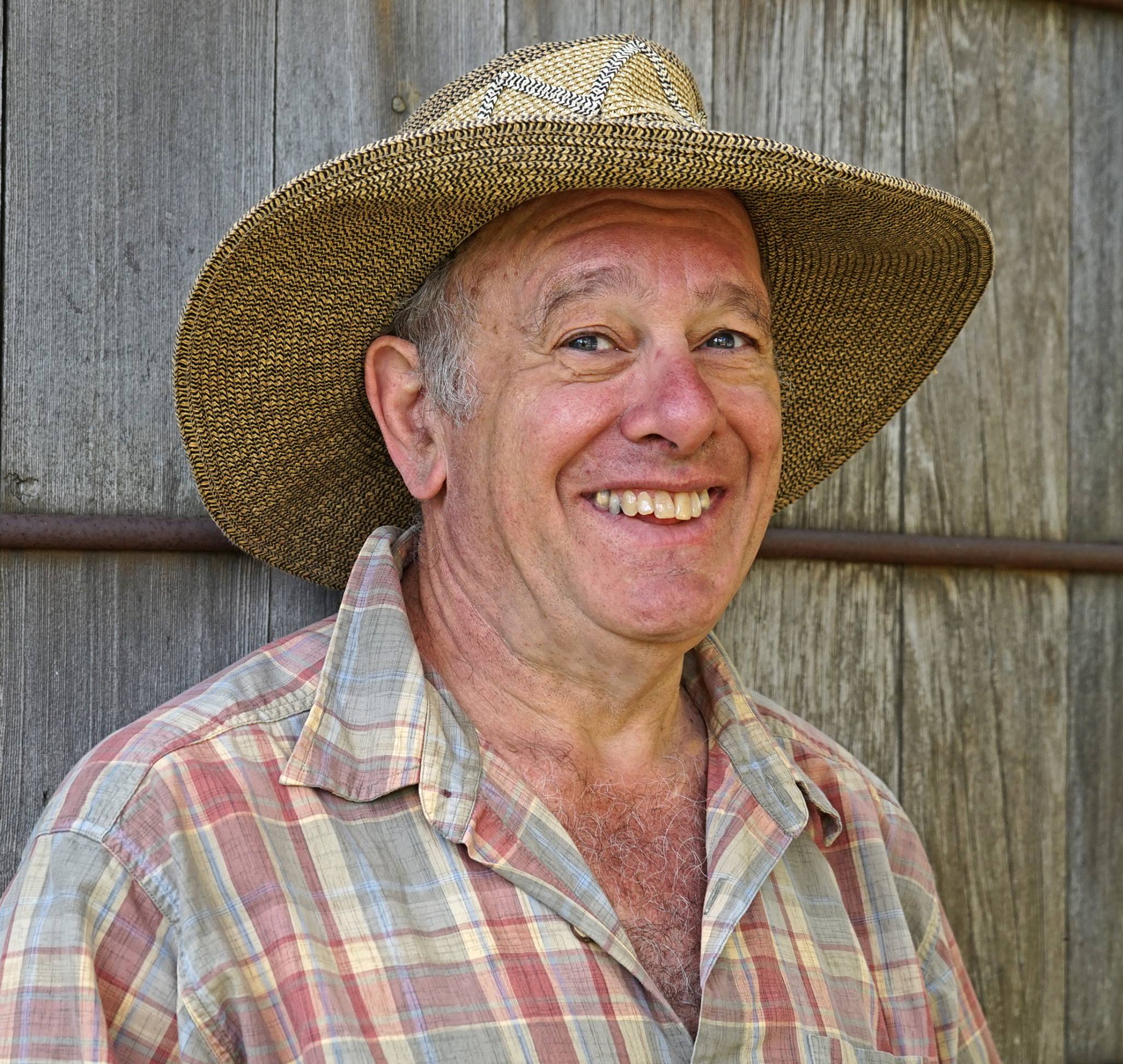 ED SILBERMAN
With his sonorous voice and twinkly eye Ed Silberman takes us on a storytelling tour of the known world, worlds unknown, and worlds unknowable. He's equally at home with a New England sea chantey, a Chelm story, a Persian fairy tale, an Irish fiddle tune, a Jack tale, or a Hasidic niggun.
He has appeared at countless festivals, schools, synagogues, churches, bars, book stores, private parties, coffeehouses, community centers, and libraries. He takes especial pride in being a Purimshpeiler. For at least fifteen years The Shushan Liberation Front, and The Aquarian Minyan/Kehilla Players have put on Purim shpiels, one-act comedies performed during the Jewish holiday Purim, with Ed contributing as a writer, actor/singer and director.
FESTIVAL DETAILS
Food and Drinks
Snacks and drinks will be available for purchase at the festival from 2 food trucks - La Catrina and Quality Hot Dog Truck D.O.G.
Marketplace
Books and CD's from many of the tellers will be available for purchase at the festival's Marketplace.
Directions
Berkwood Hedge School is located at 1809 Bancroft Way between McKinley Avenue and Grant Street, four blocks from the Downtown Berkeley BART station.
Accessibility
Berkwood Hedge School is wheelchair accessible through the Grant Street gate. Disabled parking available. A Sign Language interpreter is available if requested by October 1.
Recycling
Berkwood Hedge is a Certified Green School and we encourage everyone to recycle at the Storytelling Festival.
Storytelling FAQ
What will it be like at the festival?
You will have the opportunity to hear three nationally recognized and celebrated tellers - Wayne Harris, Kimberly ShiningStar, and Diane Farlatte perform on our outdoor stage. In between, you can choose to hear many outstanding community tellers, including Internationally acclaimed Puppeteers, Michael and Valerie Nelson of Magical Moonshine Theatre, Walker Brents III, Daniel Barash, Lashon Daley and many more!
How do I get tickets?
We recommend that you purchase tickets through the website and they will be held for you at will call. You may also purchase tickets at the gate with cash, check, or a credit card. Admission is $10 per adult and $5 per child. Children 5 and under are free.
What ages will enjoy the festival?
This is an event for families, and we are aiming to please and entertain a wide range of children and adults. Parents are asked to be attentive to their children's needs and considerate of tellers and others in the audience.
Will there be food and drinks available?
Yes, there will be food trucks and picnic tables in the Berkwood Hedge School parking lot off of McKinley and Bancroft.
What are the seating arrangements?
We will have mainly chairs and benches. You do not need to bring your own seats, but very low portable chairs are allowed.
Will there be disabled access?
The school site is accessible. To request details or get further information about disability accommodations, please call 883-6990, email us at Debbie@berkwood.org or call the California phone relay at 711. We will have specified disabled parking at the event.
What about signing for the hearing impaired?
We will provide signing by advance request. Please contact us by October 1st. (See above for contact info.)
How do I get to Berkwood Hedge? Is it close to BART?
The school is a block west of Berkeley High School and only a few blocks from the downtown Berkeley BART station. Mapquest has a clear map if you type in our address, 1809 Bancroft Way, Berkeley 94703.
What about bus access?
The #15 bus runs on Martin Luther King, Jr. Way, about a block away.
What about automobile parking?
Parking can be challenging near Berkwood Hedge; many nearby streets have two-hour limits. Carpooling or coming by BART, bus, foot or bicycle is encouraged. If you do drive, be sure to allow plenty of time and be prepared to park a few blocks from the school.
If I bike, is there a secure place to park my bicycle?
Yes, we will provide supervised bike parking.
May I take photos or record the tellers?
No, due to arrangements with the tellers, we ask that no photos or recordings be taken. You will be able to purchase recordings at "The Marketplace" throughout the day.
Are dogs and other pets allowed?
Only service dogs are permitted on the festival grounds.
What if it rains?
We'll carry on. We'll likely have to make some location changes for featured tellers, but we will make it work, so please come rain or shine!
Many thanks and we hope to see you at The Berkwood Hedge School Storytelling Festival on Saturday, October 15th, 2016.